Fern Michonski of Fern's Music is a Preschool Music Education Expert: The children's advocate for love, learning and a healthy lifestyle.
---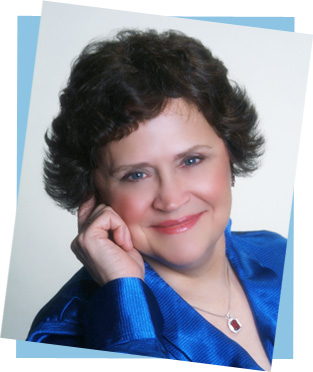 Fern is on a mission to teach children to love one another through her music. Her high-energy mix of Shari Lewis & Raffi, sparks kid's imaginations and makes laughter and joy an adventure, all wrapped up with a hug. Fern is the grown-up who never grew up and celebrates that—in the best possible way—through her music.
Her lively, toe-tapping melodies captivate the young-at-heart by proving the things we all know to be true: that teddy-bears are essential, aliens are real (and friendly), that the earth is a magical place, and, sometimes, the only pick-me-up we need is a little Irish jig.
USA TODAY recognized Fern's talent when they recommended her Christmas album nationwide, "Original songs by Fern give a whimsical spin to traditional Christmas lore"—Karen Thomas; children demonstrated their affinity for her music by requesting her songs so many times that she became one of the most requested artists on "The Playground," (a well-known children's radio program on the Boston station WERS); Wireless Flash News featured her from coast to coast; and Virgin Mobil presented her as the face of their 2004 ad campaign.
A former dancer, pianist, and preschool director, Fern has drawn on her experience in education and music to develop music, stories, and interactive exercises that simultaneously teach and entertain children. In addition to performing live throughout New England, Fern has six CDs on the market: "Kids! Dance With Fern!" "Kids! Christmas! Fern!" "Kids! Off To Dreamland With Fern!" "Fern, the Stars & the Planets!" "Hopping Into Easter With Fern" and "Angels Are Out With You Today".
It should come as no surprise, then, that Fern's best friend is a 6-foot-tall chipmunk named Charlie, her own costume character companion during stage performances. In Fern's own words, when she's on stage with Charlie she is "in her element."
Fern has a B.S. in Early Childhood Education and is certified in both Elementary Education and Music Education.
For more information, a copy of one (or more) of her six published CDs, or merely to talk to Fern about her passion for children's music, contact:
Fern Carver Michonski
Email: fern@fernsmusicforkids.com
Phone: 800-224-FERN (3376)
---

What is Fern Forest?
Fern Forest in a magical place where Fern, a lively, lighthearted singer and teacher, and Charlie, her best friend and sidekick who is a large, lovable chipmunk, live. Themes are woven throughout Fern Forest. Children may find themselves at the far reaches of the galaxy, on a fluffy cloud, rockin' and dancin', celebrating holidays or flying with the angels. From feelings to fitness, from the ocean to the stars, children will discover how to celebrate themselves and their environment through music, poetry, art, creative movement and dance. Fern strives to help children develop compassion, creativity and an appreciation of beauty.
The concept of Fern Forest has been created to give children back their imaginations, to stimulate their intellects, to inspire their hearts with a reverence for the earth and all its inhabitants and to spark in them a sense of wonder as they gaze out at the starry cosmos. Its creators dream of children greeting one another without fear nor threats of violence, learning from one another and loving one another on a local, global and ultimately universal level.